Impact Drainage Pads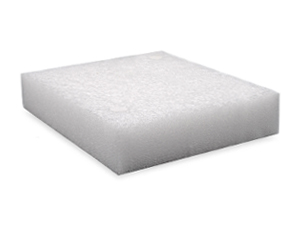 Designed for use in both residential and commercial applications, our Impact Drainage Pad is an environmentally friendly, attenuation and drainage pad ideal for a wide variety of applications. The impact absorbing padding provides a soft cushioning layer for years of reliable safety.
Specifications
Length: 92"
Width: 48"
Thickness: 3/4"
Water Permeability (ASTM F1551): 59.9 gal/min/sq yd
Water Permeability (ASTM F1551): 183.7 inches/hour

Environmentally Friendly
Our Impact Drainage Pad is completely free of rubber, lead and heavy metals and is 100% recyclable at the end of its life.
---

Clean
Our Impact Drainage Pad is completely non-microbial and will perform for years without decay, deformation, mold, or fungus growth.
---

Quick Draining
Our Impact Drainage Pad's unique drainage characteristics allows water to drain very rapidly so areas stay drier, safer, and cleaner. The material does not absorb water or other liquids so it is ready to be played on shortly after the rain stops.
---

Safe
It is highly elastic and retains its shock absorbing characteristics for many years.
---

Ultraprecision
World-class manufacturing means a consistent product is delivered every time, translating to reliable performance and improved installation efficiency.
---

Standard Size
Our Impact Drainage Pad is available in 48" x 92" panels. These lightweight panels allow for easier loading and unloading, ensuring your pad is delivered in pristine condition.