Other Playground Surfacing
As a member of the Recreational Group family of companies, Mulch Outfitters works with its sister companies to offer these other innovative surfaces for playground applications.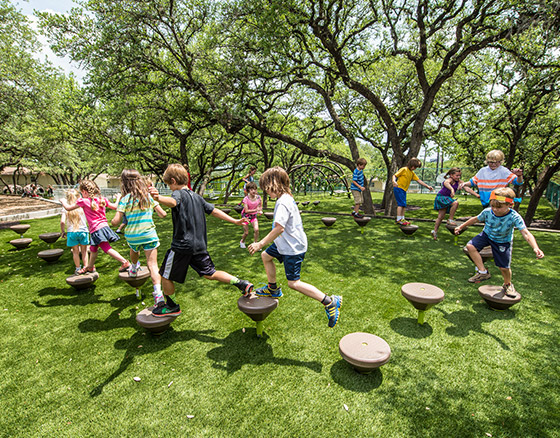 Synthetic Grass Playground Turf
XGrass specializes in the design, installation, service and support of synthetic turf systems for playgrounds, athletic fields and more. Its synthetic turf solutions provide low maintenance, environmentally friendly alternatives to traditional grass in applications that range from playgrounds and athletic fields to bocce courts and putting greens. Learn more about XGrass synthetic turf for playgrounds.
---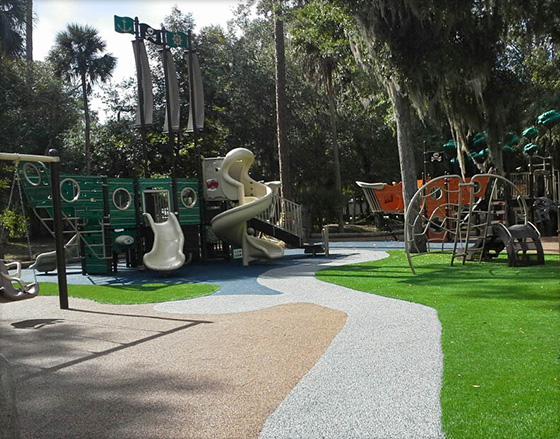 Poured-in-Place & Bonded Rubber Playground Surfaces
Duraflex provides innovative rubber surfacing solutions that allow kids to play safer and architects to be more creative. Its experienced professionals know that the secret to a high performance, long lasting rubber surface lies in expert design, service and installation and they have a proven history of performance. Learn more about Duraflex rubber playground surfaces.

---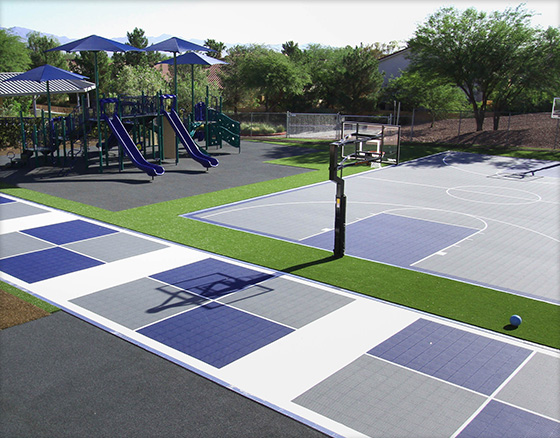 Outdoor Sport & Game Courts
VersaCourt is a leading manufacturer and designer of court tile systems used in the development of both outdoor and indoor courts. Its outdoor tile systems offer a safe, colorful and low maintenance alternative to traditional asphalt and concrete courts while its indoor tile systems help transform gyms and other recreational areas into multi-purpose fun zones. Learn more about VersaCourt sport and game courts for Playgrounds.

---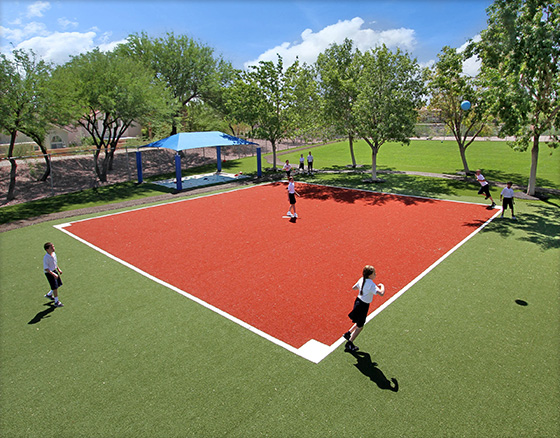 ---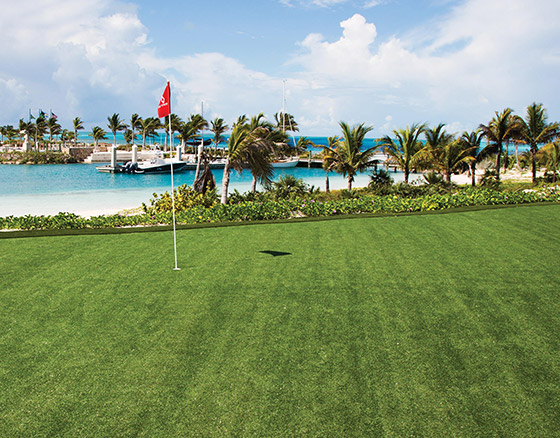 ---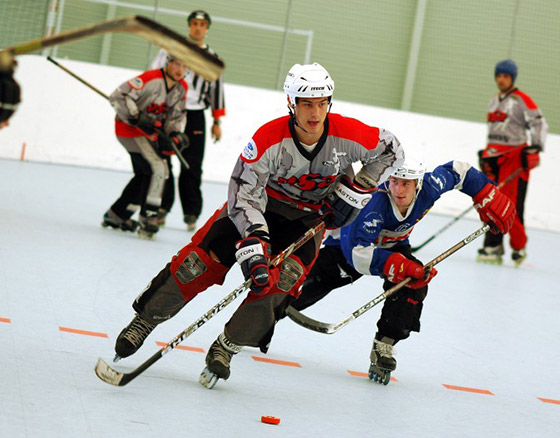 ---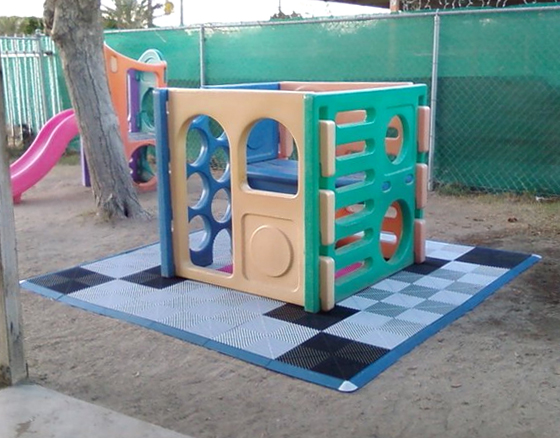 Swisstrax Playground Pad
While Swisstrax's interlocking tile are typically used for applications like garage flooring or outdoor event flooring, some homeowners have used them to create colorful pads under playground equipment in their backyards. You can learn more about the "World's Finest Modular Flooring" by visiting the Swisstrax website.